BRIDGE FOR BILLIONS
The next level of online incubation power
---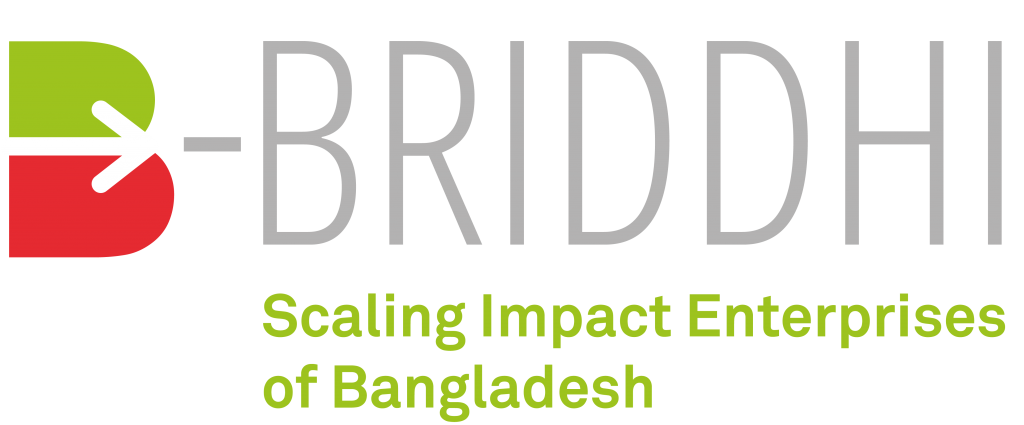 What is Bridge for Billions?
The Biniyog Briddhi: SIE-B Programme has teamed up with Bridge for Billions to offer a powerful digital ecosystem to incubate early-stage enterprises
We at the Biniyog Briddhi: SIE-B Programme are proud to bring Bridge for Billions into the fold. In so doing, we provide impact entrepreneurs with access to a powerful platform that will allow them to work on viable models for their companies and develop a tangible, ready-to-use business plan that can be downloaded as a PDF. During the entire process, they are supported by their mentors.
Bridge for Billions targets early-stage entrepreneurs and provides high value in several ways: (1) It gives the right tools and guidance to help early-stage entrepreneurs develop their companies / (2) It facilitates mentorship by providing the same tools as well as training to start-up mentors / (3) It eases the work of programme managers by allowing them to leverage a scalable and proven methodology, while having high visibility on the progress of their incubated communities
To learn more about this offer, click below:
How incubators can apply
---
Applications will open for the 2022 round of the online incubation component of our capacity building program on March 8, 2022. Check here for information on the next round of applications!
Incubators will have the opportunity to apply for licenses for the Bridge for Billions platform and for training with Bridge for Billions on how to use it. Applications for 2022 will be accepted starting March 8, 2022. You can apply directly on our Apply page. If you would like to read the application questions beforehand, click this link.
Impact enterprises and mentors interested in the program will have the opportunity to apply directly through incubators in mid-2022 – check back here in the coming months for a list of eligible incubators to contact for more information. At that time, you will be able to find more information on the Bridge for Billions website.
---
What is the application timeline?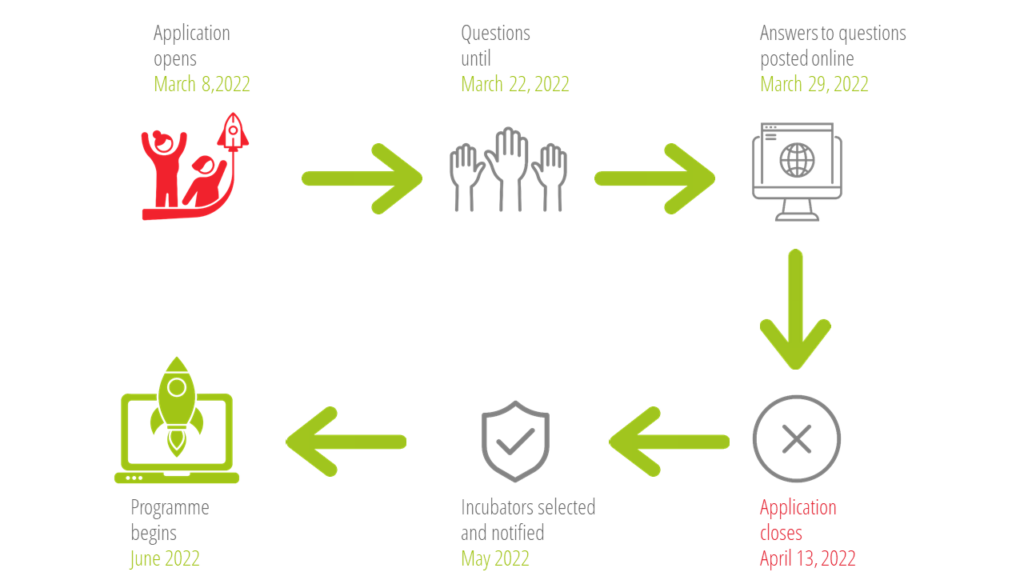 How to know if you are eligible
Please check the following conditions before you apply:
As an incubator, you have to:

be legally registered in Bangladesh;

have at least 2 years of operations;

have a proven track record running incubation programmes;

provide evidence of having run one of these programmes in the last 6 months;

have a solid network of mentors;

commit to integrating the Bridge for Billions platform in their regular offerings or evidence of having built a structured programme around the Bridge for Billions platform;

commit to recruiting both mentors and enterprises for the upcoming programme.