FREQUENTLY ASKED QUESTIONS
Here are our answers to some burning questions you may have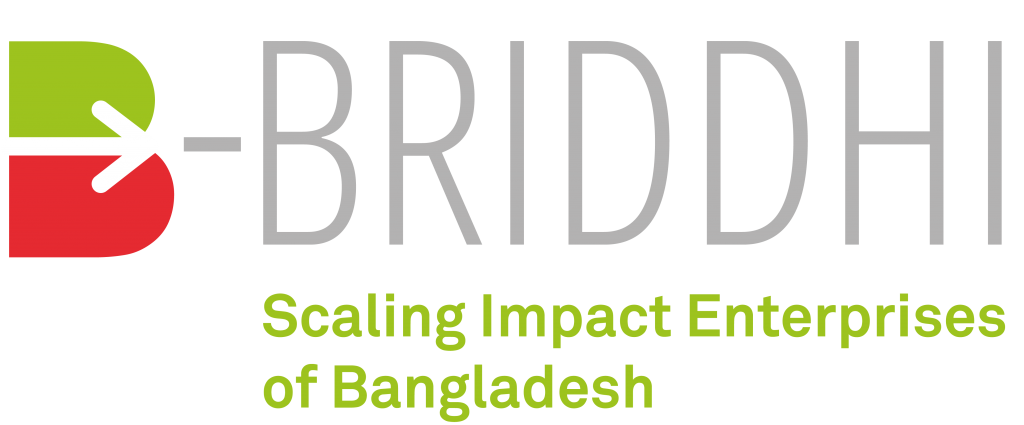 About applications in general
Can I apply to one of your programmes? How do I apply? What is the deadline to apply?
Each of our programmes has specific eligibility criteria, application forms, and application timelines.
For Incubators:

Bridge for Billions – an online incubation platform you can get access to through our programme
Train-The-Trainer – an opportunity to enhance your ability to deliver Investment Readiness and Impact Management services to impact enterprises; a prerequisite to become a qualified provider for the Voucher Scheme
For Investors:

SIE-B is partnering with Bangladesh Angels, the country's first business angel network. We cannot, however, make a guarantee of an investment.

About specific applications
I have a question about a specific application. What should I do?
During each call for applications, we have an open period for questions. Once this period closes, we will collate the answers and post them to the website so that all can benefit from them. We will also hold webinars for those interested in learning more about specific opportunities.

About catalytic funding
Is an investment commitment mandatory to apply?
For IRMF:

Yes. Our Impact Ready Matching funds are looking for early stage impact enterprises who are actively seeking to take repayable investment. Hence, one of our major requirements is to ensure that the enterprises have commitment from their investor.

For SIINC: Yes, one of the pre-conditions for application in the programme is that as an Impact Enterprise, you are actively seeking to raise investment between USD 200,000 and USD 1 million. An agreement for SIINC is signed before closing an investment contract and help the enterprise to attract the investment.
What is the acceptable documentation process to prove an investment?
If you have been shortlisted after submitting an application, we will interview you. Based on this interview and a number of other factors, you will be informed of any necessary next steps and document verification.
What are the selection criteria?
The impact enterprises will be selected on the basis of the following criteria: Impact Focus, Business Model, Team Composition and Overall Fit for the programme.
As a startup, COVID-19 has impacted my business and shut it down. I have no investment commitment. Can I apply?
One of our main objectives for the IRMF and SIINC funding is to enhance the impact of the enterprises. If operations are shut down with no investment commitment our main objective cannot be achieved through the enterprise and hence it is discouraged to apply.
A startup had an investment commitment but it's uncertain now. Can the startup apply now?
You are welcome to apply, keeping in mind that the programme may help you to reconfirm the investment commitment boosting your investor's confidence in your business
When should a startup focus on IRMF or SIINC? Can a startup apply for both?
If you are an early-stage impact enterprise, you will be able to apply for the IRMF that will match a seed investment in your company and reward you for building up your IMM systems.  It pays off to increase your fitness in this important capacity: Entrepreneurs can receive up to USD 100,000.

Impact enterprises that are seeking to raise growth capital are encouraged to apply for SIINC,Pre-condition for payment of any SIINC premium payments is that the enterprise successfully raises investment.

It is inadvisable to apply for both – given that they focus on very different outcomes, it is highly unlikely that any one business can make a good case for both. Please choose one that best suits your needs and the stage of growth of your business. That said, it is entirely conceivable that a business could apply first for an IRMF, receive it, and then, after the end of the IRMF, apply for a SIINC.
When is funding for SIINC and IRMF disbursed?
For IRMF, Depends on the individual cases. However, the usual process followed is: An initial 30% of the matching funding will be authorised up to four months after the milestones have been finalised and preparatory work is completed. A further 30% of the payment will be disbursed four to eight months after the milestones have been finalised, upon submission of data and verification. The final 40% of the agreed-upon sum will be disbursed between 10 and 14 months after the milestones have been finalised.
For SIINC, An agreement for SIINC is signed before closing an investment contract and helping the enterprise to attract this investment.The actual timeline of SIINC will vary based on your profile, the impact metrics you generate, and your overall goals with the Programme.
When will due diligence take place?
Due diligence only takes place in the event that you first successfully past the interview stage and the Selection Committee. At that time, you will be informed of the information we need from you.
Do I have to close the investment round before applying to SIINC?
No. Ideally, you should be looking for investors when you apply for SIINC. In case you are selected, you can use the SIINC contract to get investors on board because you can build in the SIINC payments to your financial forecast. Remember, though, that the SIINC payments are conditional on the achievement of pre-defined outcomes.
Can I raise grants in parallel to SIINC, instead of investment?
No. SIINC is provided to organisations on the condition that they raise in parallel repayble investment such as equity, debt, or mezzanine.
Do I have to repay SIINC?
No. SIINC are non-repayable premium payments based on the impact performance of your organization.
Are there any restrictions on how I should use SIINC?
No. SIINC acts as an additional revenue stream and you don't have to report on how the money is used. What counts are the additional social outcomes that the organisation achieves. This is what we pay for.
What metrics do you use for SIINC payments?
There are no fixed indicators for SIINC. Provided you are selected, we will work together to develop the metrics for payment based on the baseline data you already have and the additional outcomes we think you might achieve.

About business ideas
I have a great idea for a business. Can the programme support me?
In general, SIE-B is targeted at enterprises that are beyond the ideation and seed stage. If that describes you, check the eligibility sections on any of our available calls for application (see above for links) to see if they might fit your needs.

About connections to investors
Can the programme connect me to investors?
The programme is partnering with Bangladesh Angels, the country's first business angel network. We cannot, however, make a guarantee of an investment.

About key terms
What do you mean by incubator? By impact enterprise? How do I know if I am one?
We have developed a glossary of key terms to help de-mystify some of the sector-specific terms we use. Please check it out to get better acquainted with terms that are used frequently throughout this site > KEY TERMS